As Sharon has announced, Sociocracy For All is now curating this site. We're proud to be following Sharon who has helped make sociocracy more known and used all over the world, both with this site and with We The People.
A few words on who we are: Sociocracy For All was founded in 2016 by Jerry Koch-Gonzalez and myself, Ted Rau, because we wanted to see an organization that supports the sociocracy movement everywhere.
As of July 2020, SoFA has 150 members globally and about 7 people on paid staff (some of them full, some part-time). Starting with the Spanish division (aka Sociocracia Práctica, SoPra), we have now formed several circles with a regional and language focus.
We've been kn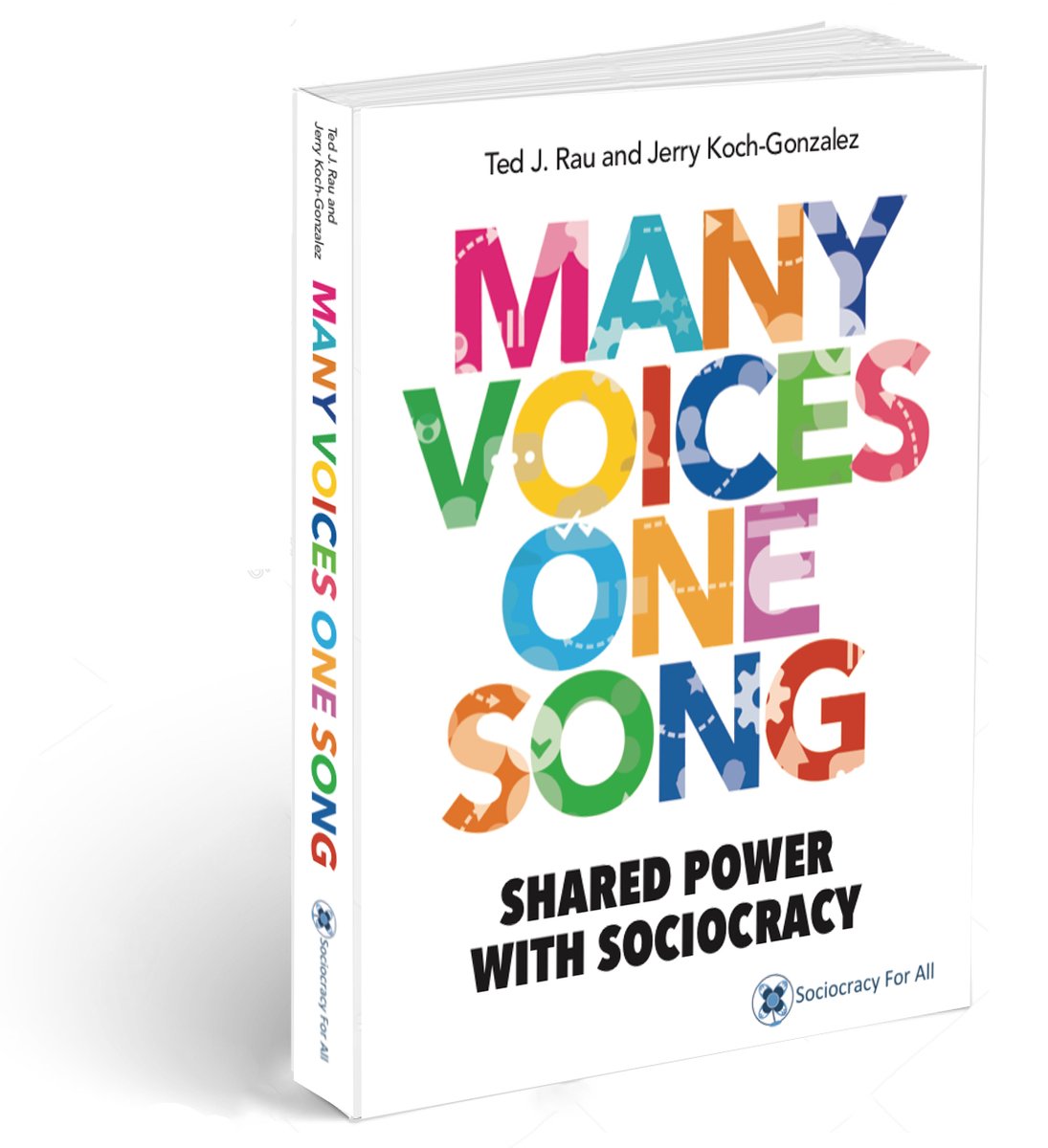 own for our videos, annual online conferences, online training, and our handbook, Many Voices One Song.
The core value of Sociocracy For All (SoFA) is accessibility: to use sociocracy, people have to (a) know it exists and (b) get more information about it and have a chance to learn, and (c) be able to find other who use it. We see ourselves as a social change organization that goes wide and deep. We bundle skills and experience with sociocracy (that's the deep part) but we also actively connect with the wider context and other social technologies, like Nonviolent Communication, Agile, DragonDreaming, Restorative Justice and quite a few others.
The curation of this page lives in SoFA Content Circle – while we're still refining our workflows and policies for this site, you're welcome to let us know if you'd like to contribute to this site by sending an email to [email protected].