Step on the bridge between permaculture design and sociocracy. By including clear agreement and action, our design solutions to earth repair and social inequities will have a greater impact.
Sociocracy, like permaculture design, is a fundamental set of tools used to develop our collective work. Together they create a system of decision-making and action that is resilient and inclusive.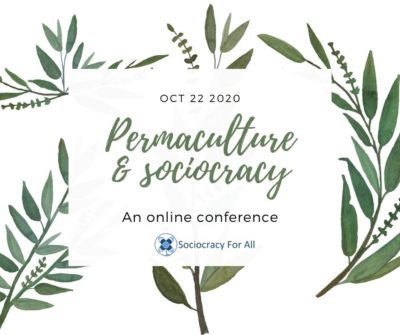 Join us on October 22, 2020 (16:00-20:00 UTC) for an online conference sure to grow your understanding, and to connect you to a global body of people ready to step out with you.
The Permaculture Circle at Sociocracy for All (SoFA) is organizing an online conference that will include an introduction to how sociocracy and permaculture complement each other. A plenary session will connect people around the world and helps identify how people are currently bridging permaculture and sociocracy. You will also have the opportunity to learn more about an upcoming SoFA Permaculture Circle course.