The Second Edition of the Standard Handbook for Understanding Sociocracy
With the first edition in 2007, We the People: Consenting to a Deeper Democracy became the essential handbook on sociocracy. It explains the how and why of this very successful method of designing collaborative organizations. Because sociocracy is based on inclusive decision-making, it empowers everyone in an organization. When members can make decisions about their work, their commitment to the organization's aim is much deeper. Members take less sick leave, change jobs less often, and expend more effort in improving their work.
The second edition is available in English, Spanish, Portuguese, and Korean, in print and/or digital editions.
In English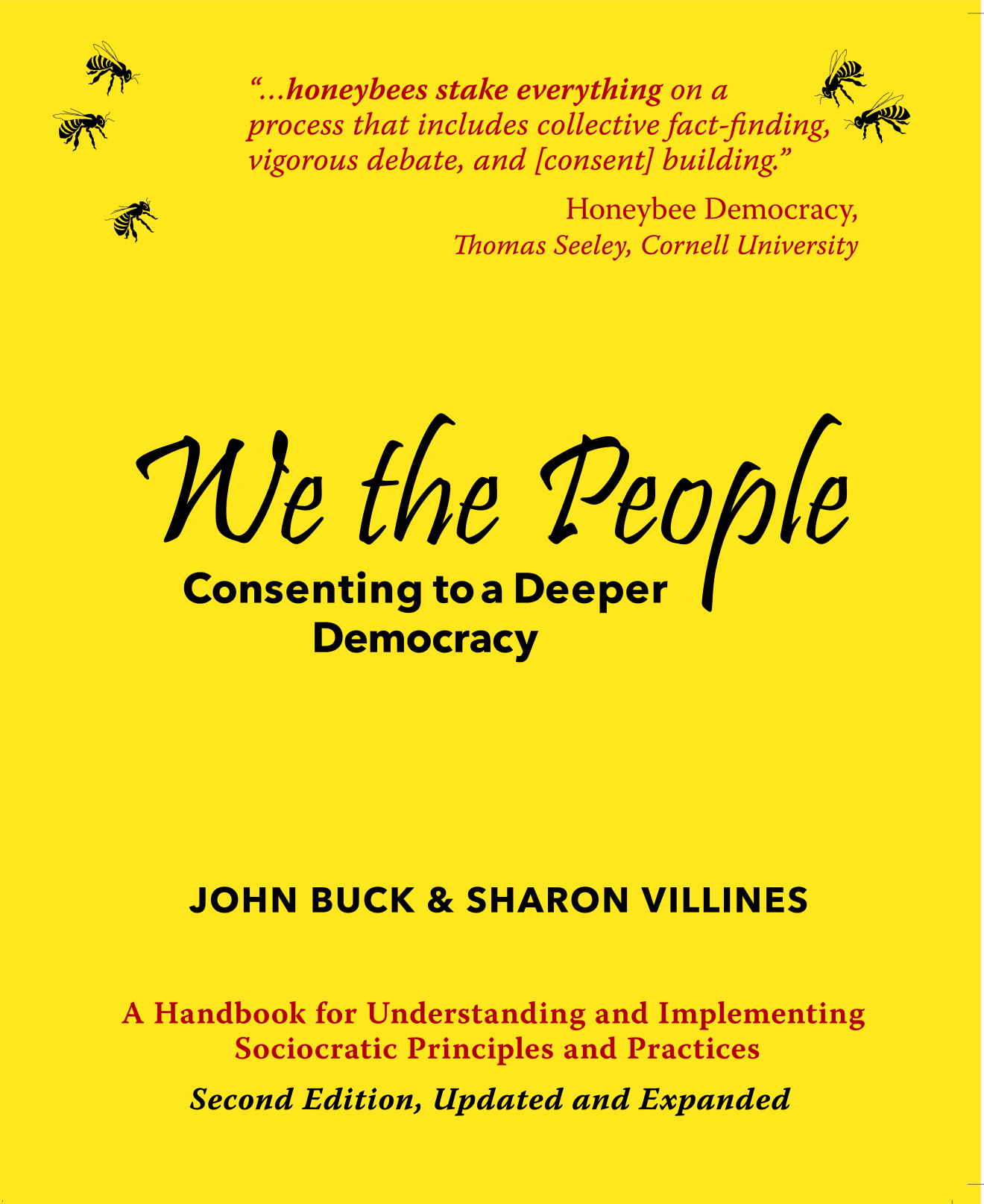 The updated and expanded English editions of We The People: Consenting To A Deeper Democracy by John Buck & Sharon Villines is now available in both print and digital editions.
Softcover: ISBN: 978-0-9792827-3-7
Digital: ISBN: 978-0-9792827-2-0
In Spanish

The Spanish edition, Nosotros, el Pueblo, Acordando una democracia más profunda was translated by Romina Piscione of RPP Translations. It is available from the ebook sellers listed below. Description in Spanish
ISBN: 978-0-9792827-4-4
In Portuguese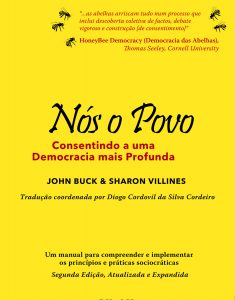 The Portuguese edition, Nós o Povo, Consentindo a uma Democracia mais Profunda was translated by a team of translators coördinated by Diogo Cordovil S. Cordeiro.   Description in Portuguese
ISBN: 978-0-9792827-5-1
And now in Korean!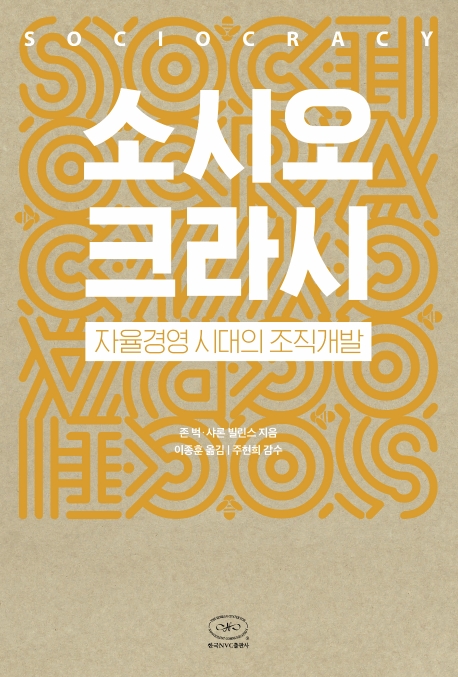 In November of 2019, We the People is now available in Korean. The title is:
소시오크라시 #자율경영시대의조직개발
This is a lovely softcover designed in the simple and poised Asian style. The interior is as well designed as the cover.
It can be purchased at:
At Kyobo Books
At YP Books
Contents of We the People: Consenting to a Deeper Democracy
We the People includes a number of resources not available elsewhere:  "how-to" information, reprints of historical texts, short guides for meetings, a glossary, and a selected bibliography. The print edition is fully indexed.
 Also includes:
The history and theory of sociocracy
Its foundation in cybernetics
The reasoning behind the essential principles,
The  Sociocratic Circle Method's relationship to traditional management theory
The implementation process
Classic texts
Examples of bylaws for businesses and nonprofits
Short guides for meetings and decision-making
Glossary
Bibliography
Index
Many more photographs, diagrams, charts, and tables.
Also see  27-Block Charts These are too large to include.
Where to Find We the People: Consenting to a Deeper Democracy
The print and digital editions are available on Amazon, Barnes & Noble, Powell Books, and other online booksellers. The digital versions are also available from sites that specialize in digital books. Translations are available from booksellers in countries where those languages are spoken
Bookstores often do not stock specialized works on organizational design. But your bookstore can special order them through the same distributor they use to order other books. (You can also encourage them to stock the book.)
Search Everything
We the People is available almost everywhere online. But searching on bookstore websites is often unpredictable. It may be necessary to search several times using different alternatives.
For example: Even on Amazon websites around the world, searching the title doesn't always work. The ISBN doesn't always work. "Villines" may return no items, but "Sharon Villines" will find six or seven. "We the People" won't work on some sites, but "We the People: Consenting to a Deeper Democracy" will work on most. In some countries, the authors are not listed, only the translators.  Please persist!
 Available from these Booksellers
I initially included a long list of links to the We the People book page at bookstores in each country. Unfortunately, this was frustrating for readers because the links change. So using the search tips above to locate the book listing will be more reliable.
Bulk Orders
Consultants, schools, and organizations can order 20+ copies of the English print edition at a significant discount. Please contact Sociocracy.info Press directly: Bulk Orders.