Laird Schaub's blog is Community and Consensus. In his Monday 18 August 2014 post, "Critique of Sociocracy," he presents his "reservations" which are deep and well-stated. Some are quite justified and others misunderstandings. Just like anything else, it's easy to get the wrong information. This is the second of several posts addressing the points I think are valid and those that are at least partly in error.
Emotional Input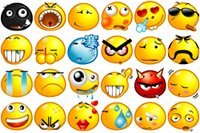 One of Laird Schaub's criticisms of sociocracy is that it  "does not address emotional input." I think this depends partly, at least, on what one defines as "emotional input." One person's input can be considered personal and overwrought and another's perfectly logical depending on who is doing the interpreting and labeling. But let's assume we are talking about objections that seem temperamental, idiosyncratic, heated, etc., with no logical foundation or argument.
Any topic one cares about is likely to raise emotions whether it is a budget issue, loud music at 3:00 am, having a television accessible to children 24/7, or  eating meat. People care about things. That's at least one point of living, right?
I'm not sure any governance system has a method of addressing emotions any more than it has a method for addressing global warming. Governance methods address how an organization will do the work of the organization. They are designed to steer a group of people toward an aim. It is quite likely that many people will have strong emotions about how to do that.
Addressing Emotions
Is addressing emotional input any different from addressing any other input?
The process in sociocracy and many other collaborative groups is to clarify concerns or objections and look for ways to resolve them. The input that most would label emotional might take more time during the clarification process than addressing a perceived budget problem. The budget problem might take more time and research in the resolving objections process.
Sociocracy has developed a happy handshake relationship with Non-Violent Communication (NVC) for the identification and resolution of feelings. Many sociocracy trainers are also teaching NVC. The technique is helpful in addressing the feelings attached to issues.
When emotions are felt to be overwhelming in any group, they are often handled personally by friends and facilitators, or by calling in a process consultant, like Laird. In part, the expertise of process consultants is sorting out emotions, the emotions about the emotions, and the underlying causes of emotions. One instance in which consultants are called in almost everywhere is a crisis.
The focus in a crisis is on restoring order when people are devastated by events. While the ultimate aim might be to get back to accomplishing their work, the immediate aim is emotional support. A sociocratic trainer might  come in to organize delivering supplies, making decisions about housing, etc.  Psychologists, grief workers, and Laird would come in to process emotional reactions and shock.
That Said…
Like Laird, I have also heard people say, "If you use sociocracy all the emotional stuff ends or never arises." Right. That's a hopeful person.
I agree that sociocracy is too trusting in saying that all will go well when the process is understood. The process provides a place for everyone to speak and raise objections. The problem is that many people do not know how or are afraid to express objections which are often full of feeling. There is the tired criticism that some people dominate discussions. Well, they can only do that if other people are silent. Sometimes they are just filling a void.
Rounds give people a time to speak and more people do raise concerns using that process. Some people need more than an opportunity.  They don't have experience speaking in groups and have probably spent most of their lives being discouraged from disagreeing with anything. It takes time to adjust to the fact that they can, should, and are expected to speak up. Even to have an opinion.
Though many people are more insecure in groups than I think has been addressed in the sociocracy, it is also true that many sociocracy trainers have extensive experience facilitating and working with emotions in groups.  The fact that emotional processing isn't addressed as a separate topic doesn't mean it doesn't happen.
In the same way as choosing a  mediator, matching a consultant's experience and interests to the needs of the situation can be important. Some trainers are more experienced in implementing sociocracy in corporate and institutional settings and some are more familiar with community groups and small organizations


The Delibrative Democracy Consortium (DDC)u is an alliance o... More.  There is the method which may be standard, but then there is application to the problem at hand which is practice and is formed by experience.
Emotional Reactions Fade with Success
People bring their fears and anxieties and personal preferences to sociocratic circles and the workplace just as they bring them to any other context. When the number of group members who have learned to focus on the aim, listen to each other, and resolve objections reaches a tipping point, friction will be reduced. But certain personalities and differing aims will clash sooner or later.
The research by Richard Hackman at Harvard shows that teams work better together when they focus on and achieve success. All the other problems blamed for team dysfunction fade—personality clashes, inequality of effort, lack of expertise, etc., suddenly have no meaning. The identified problems are still there; they  don't go anywhere. They just no longer impede productivity.
Hackman found  that addressing emotions, personalities, and contributions is less effective than focusing on an aim and accomplishing it. Since that is a prime purpose in sociocracy, it leads not only to effectiveness but to harmony—which sociocracy was originally designed to accomplish. A harmonious workplace was Gerard Endenburg's first aim.
Hackman's "Six Common Misconceptions about Teamwork" addresses in part the issue of what does and doesn't  make a successful team.