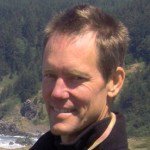 John Schinnerer, Sociocracy Consultant, works all over the Pacific and Western States and online. He is a whole systems design consultant, teacher, and facilitator who develops cultural and ecological systems for a variety of public, private, and nonprofit clients. John  is a partner at the Sociocracy Consulting Group.
Since 1996, he has studied, worked, taught, and published in the realms of human relatings, governance, and decision-making systems, appropriate technology and ecological design. He applies his wide-ranging observations of and experience with cultural and ecological systems to all aspects of his practice.
Awareness and integration of existing cultural patterns is key to his inclusive approach to Dynamic Governance design and facilitation.
His emphasis is on maximizing clarity, honesty, and integrity while enhancing individual and group efficiency and effectiveness. In other words, to get things done and have more fun! He helps organizations

The Delibrative Democracy Consortium (DDC)u is an alliance o... More recognize that success for people who want to accomplish something together is determined by how well they work, play, and make decisions together.
Education and Credentials
Master's Degree in Whole Systems Design, with a focus on cultural and ecological design
Partner, Sociocracy Consulting Group