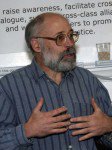 Jerry Koch-Gonzalez is a certified sociocracy consultant who lives in Amherst MA. He was one of the founding partners of the Sociocracy Consulting Group. Then with Ted J. Rau, he became a co- founder of Sociocracy for All (SOFA) and the Sociocracy Academy. His focus is individual and organizational development in governance, decision-making, communication skills, and conflict resolution. His whole career has been in organizing, educating, and consulting for social justice in one forum or another.
The approaches Jerry Koch-Gonzalez uses are sociocracy (dynamic governance), Non-Violent Communication and Mediation, Restorative Circles, and Transformational Mediation. The organizations

The Delibrative Democracy Consortium (DDC)u is an alliance o... More with which he has worked include
Movement for a New Society,
the National Coalition Building Institute,
DiversityWorks,
Cambridge Youth Peace & Justice Corps,
Lesley College Center for Peaceable Schools,
Boston College Center for Social Justice,
Spirit in Action,
United for a Fair Economy and
Class Action.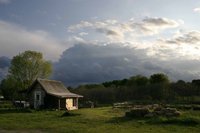 Teaching and implementing sociocracy in intentional communities is one area of focus. The cohousing communities with which he has worked include Pioneer Valley Cohousing Community, Green Haven (CT), Champlain Valley (VT), Burlington (VT), Pathways (MA), Jamaica Plain (MA), Cambridge (MA), and Cornerstone (MA). He is also active in New England Non-Violent Communication
Jerry Kock Gonzalez is a founding member of Pioneer Valley Cohousing Community in Amherst MA, where he has lived since 1994. At SoFA he serves as community circle leader, accounting role, delegate to Mission circle, staff, main trainer in SoLT
Updated 2019